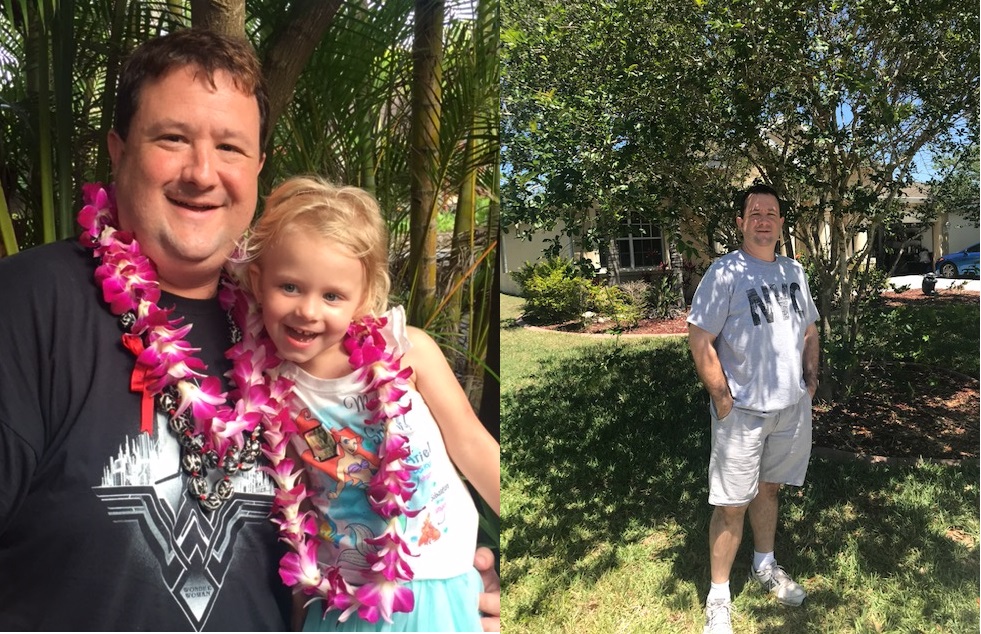 Chris
As the founder and owner of Optimized Health and Wellness, I want to share my story and passion with my clients. My introduction to hormone therapy was as a patient!
For several years I had noticed my energy levels tanking. I could barely manage to work and take care of my at home responsibilities, let alone even think about eating healthy and exercising. I was obese and very unhappy with my appearance and overall health. I lost a large portion of the muscle mass I had as a vibrant young adult and generally felt horrible much of the time. Not to mention, my libido needed help as well.
I was fortunate enough to have a friend who recognized my symptoms as the result of under optimized and low hormone levels and she convinced me to get tested. This was Not an easy decision for me. Not only did I think this was a normal part of the aging process, but I was also too prideful to consider that my testosterone was low, because in my mind, that somehow made me less masculine. Also, I did not want to "waste a lot of money" on lab work and a healthcare provider to tell me that what I was experiencing was a natural component of aging.
A year ago, I decided to take the plunge and all the symptoms that I had been experiencing began to resolve with the help of bioidentical hormone replacement therapy treatments. Most importantly though, I was able to lose 70 pounds of fat and start building muscle again.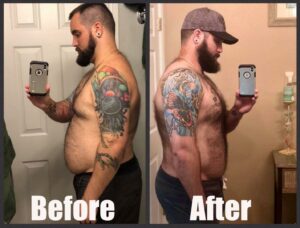 Mike
Approximately seven months ago, had the pleasure to start BHRT treatments under the supervision of Mr. Chris Erigo-Backsman of Optimized Health and Wellness. I went to see Chris because I was experiencing low libido and difficulty maintaining an erection, something that's haunted me since I was around 22 years old.
Upon speaking with him, I discovered other symptoms I had were also indicators of low testosterone. I informed him that I did have my levels checked when I was in my early twenties, but my primary wasn't equipped to handle HRT treatments. I came back around 500, within normal ranges for a male, but as I have learned there is a large difference between being in the normal ranges and being optimized for your age. This was a differentiation that my primary did not make, and at the time I was just too uninformed to push the subject or know any better.

Chris ordered labs and confirmed my suspicions when my bloodwork showed my testosterone levels at 324, at which point I decided to pursue BHRT. Chris has since been treating me by optimizing my testosterone and thyroid levels. It took about 4 to 6 weeks to start noticing differences and they were mostly small wins at first but looking back and comparing then to now, I can say I've experienced the following major positive changes:

- My energy levels have increased drastically.
- I was able to get off my antidepressants and have had no relapse symptoms.
- My sleep (while not perfect) has increased in quality and my insomnia has been curbed by a large margin.
- My sex drive has gone up considerably and my ED symptoms have mostly been erased.
- I've recognized a fair decrease in mental fatigue and brain fog.
- It's been easier to lose weight (not my focus) and gain muscle (main goal). For the past year, I've been heavily into powerlifting but once I introduced BHRT into the mix, I've seen a huge change in my progression of the sport.

At its peak, my T climbed to the mid 800's and has leveled off somewhat as I managed an increase in estrogen levels. Unfortunately, this is a possible side effect of BHRT that was disclosed at the start. Thankfully, this can be easily managed with a pill, but I cannot stress the importance of following Chris' recommendations for treatment and check-ups.

At the end of the day, the BHRT has been a Godsend for my quality of life. I highly encourage anyone with these symptoms or who are simply curious if they are a candidate for BHRT to get checked out. After 7 months of being one of his patients, I can absolutely attest to benefits of BHRT and the level of knowledge and professionalism exuded by Chris. He spends the time with you that you need, is eager to not only help you but educate you on the process. He is extremely passionate about what he does and it shows.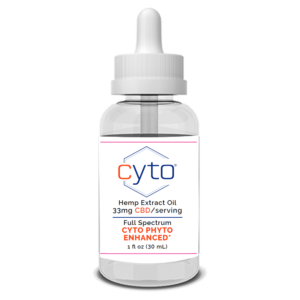 Lisa
I've been using the CYTO CBD supplement for approximately one month for my bilateral lower extremity joint pain and insomnia. Since starting this product I have seen a decrease in my pain and have been able to get more restful sleep. The provider is knowledgeable about his products and takes the time to explain it to me he also listens to my concerns as well. I will certainly continue to use this product.