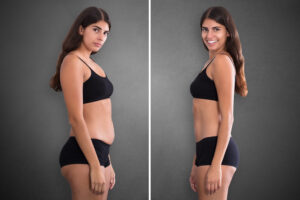 Medically Supervised Weightloss
Do you find it more difficult to lose weight now than 10 years ago?
Are you tired of fad diets that make cooking and dining out next to impossible?
Has counting calories and adding points made you more obsessed with food?
Are you truly ready to lose weight and keep it off?
If you answered yes to any of these questions, it's time to say yes to our new weight loss and wellness program, proven to curb cravings, boost metabolism and help you lose weight easily and effectively.
Goodbye Fad Diets. Hello, success!
Losing weight helps you look and feel great.
Wellness solutions and services can enhance your new healthier appearance.
Our medical weight loss program is the cure to the common fad diet.
The caveman diet. The soup diet. The green coffee bean diet. "Fad and faulty" diets come and go, but our medical team is committed to helping people lose weight and feel great.
Whether you're looking to shed 5 pounds or 50 pounds, we will create a personalized program for you that will curb cravings, boost your metabolism and help you reach your goal.
The difference
We know that the safest and most effective way for you to control your weight is through a program designed specifically for you. There are five components to our proven medical weight loss and wellness program.
TAKING YOUR GOALS PERSONALLY
In fashion and weight loss, there really is no such thing as one size fits all. Whether you're looking to trim down a dress size or lose 100 pounds, we will create a personalized program that fits your goals and works with your lifestyle so that it really works.
A MEDICAL APPROACH
Every client starts off with a full medical evaluation. Analyzing your age, weight, blood work, medical history and body mass index, we will prescribe medications and supplements proven to reduce cravings, boost metabolism and curb anxiety eating.
AN EMPHASIS ON REAL FOOD
When you're limited to meat or soup, it's tough to enjoy meals with family and friends. Our program creates individualized meal plans based on real foods and tailored to work with your lifestyle. If you do need a meal on the go, we offer nutritional products that enhance your program.
ACHIEVABLE FITNESS GOALS
Some people are marathoners. Others are mall walkers. Either way, we'll work with your preferences to develop an exercise routine that works with your schedule and fitness level. The truth is, if you burn more calories than you consume, you'll lose weight.
A FOCUS ON MAINTENANCE
Losing weight is the immediate goal, but keeping it off is the ultimate one. Once you reach your target weight, our teams will help you implement an individualized maintenance program designed to prevent the yo-yo effect typical of fad diets.
Are you finding it more difficult to lose weight now than ever been before? Are you tired of diets that are nearly impossible to comply with and still don't produce the results you want? Diets are only successful when they're customized, allow real food that's easy to cook and order out, and establish goals that are both reasonable and achievable.