Medically Supervised Weight loss
Our weight loss program focuses on enhancing your health and wellness by creating personalized weight loss programs, utilizing medication intervention, implementing behavior-modification strategies, and offering personalized on-demand support with our powerful companion app. Our clinic offers four different customizable programs; including the revolutionary UncraveRx program. UnCraveRx utilizes sustained-release naltrexone pellet therapy to help you overcome the complex cycle of food compulsion and urges associated with the brain's reward response system. Unlike most other programs out there, we put an emphasis on educating our patients how to achieve long-term and sustainable weight loss. 
Psychologic research shows that having a social and professional support system improves weight loss success and sustainability. Through the intelligent use of technology and science, our companion app will lead you through the creation of an individualized nutrition plan, identify your potential weight loss pitfalls while suggesting avoidance strategies, and utilize AI to target and support specific weight-related diseases and conditions. In addition, our weight loss programs offer live 1 on 1 virtual appointments and classes from a team of nutrition specialists and registered dieticians, behavior, and lifestyle change specialists including psychologists as well as health trackers, on-demand fitness and recipe libraries, and unlimited 24/7 text messaging with health experts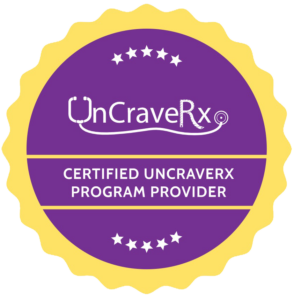 Goodbye Fad Diets. Hello, success!
We know how difficult it is to lose weight and keep it off. It seems everywhere you turn someone is pitching a new fad or the same tired and ineffective solutions to losing weight. The truth is that no one weight loss plan works for everyone. Optimized Health and Wellness has taken a whole new approach to medically assisted weight loss by combining the power of medicine and pharmacology with a team of nutrition, fitness, and lifestyle experts to help you lose excess weight while regaining your health and wellness. So, whether you're looking to shed 5 pounds or 50 pounds or more, we will create a personalized program for you that will curb cravings, boost your metabolism and help you reach your health and wellness goals for the long term.
Technology, a Tool For Success
Often times, weight loss patients achieve amazing results in their first few months on traditional weight loss programs, but have a tendency to relapse and regain once they leave the program. This is because traditional programs focus on rapid weight loss through extremely restrictive diet plans with a heavy reliance on appetite suppressants. When trying to figure out how to solve the problem of the "yo-yo" cycle, we turned to technology as a tool for success. With the prevalence of smart devices being utilized and replied upon by many for most daily tasks, it's rare for someone to be without their device, and that is exactly why this the perfect solution. Our goal is to educate our patients so weight maintenance can be achieved once you're satisfied with our program. Our app features include: 
Unlimited 24/7 message support with nutrition and fitness specialists.

On-demand access to fitness libraries, meal plans, and recipes.

Goal setting and monitoring tools to track your progress. 

Bluetooth integration with most popular fitness tracking devices.

Educational material on nutrition and lifestyle modification.

Access to cooking demos. 

Numerous included and optional live classes for fitness, nutrition, lifestyle modification, support group assistance, and one-on-one appoints with Registered Dieticians and Nutrition Specialists.
TAKING YOUR GOALS PERSONALLY
Diets do not work! Changing your eating habits, starting or revamping an exercise routine, and learning how YOUR MIND AND BODY respond to these changes is the key to loosing excess weight and discovering a new level of health and wellness. We have developed four different medically supervised weight loss programs that can be individualized to meet your specific needs with a focus on changing your habits and lifestyle for long term success.
A MEDICAL APPROACH
Every client starts off with a full medical evaluation. We analyze your age, weight, blood work, medical history, level activity, body mass index, and other compositional metrics. Where appropriate, we will prescribe medications and supplements proven to reduce food addictions, cravings and appetitie, boost metabolism and curb anxiety eating.
AN EMPHASIS ON REAL FOOD

Fast-paced and demanding lives have given way to convenience foods, fast foods, and dining out as the primary source of food consumption. These foods are fast, cheap, and easy; but they are devoid of the nutrients our bodies need and heavy on fats, sugars, and salt in far larger quantities than we require. Diet companies offer boxed and packaged foods as alternatives but come at a large financial cost and usually are unappealing. We believe in going back to basics and using multiple tools to teach you how to prepare quick, easy, balanced, and delicious real food that will provide the nutrients your body needs and support a healthy lifestyle compatible with weight loss and maintaining a healthy weight.
ACHIEVABLE FITNESS GOALS

Each of us have individual fitness goals and capabilities. Whether you're a walker or a marathon runner, we can help you develop your ideal fitness routine. Our app conveniently provides on-demand and live fitness classes at your fingertips, but for those looking to take it to the next level, our certified personal trainers can provide personalized remote and in-person personal training services to help you lose your unwanted weight and maintain your new level of health and wellness.
A FOCUS ON MAINTENANCE

Changing your habits, behaviors, and lifestyle to lose excess weight and improve your overall health and wellness is not an easy task. We are here to assist you in identifying habits and behaviors that are barriers to your success and replace them with tools to achieve a lifetime of success.
Once you reach your target goals, the help does not have to stop there. You are able to transition to one of our weight loss support plans that include all of the coaching and support without the pharmacologic interventions.
DISCOVER THE DIFFERENCE BETWEEN JUST A DIET AND AN INDIVIDUALIZED MEDICALLY ASSISTED WEIGHT LOSS PROGRAM.
We don't want you to just lose weight, we want you to be healthy and well for a lifetime. When you partner with us it truly is a team approach and one that is customized to your needs. While most medically supervised weight loss programs rely just on medical intervention, our programs consist of five key components to long term weight loss and health and wellness. Our five components
include:
Medical and Pharmacologic Interventions: We are medical professionals who utilize a variety of techniques, medications, and supplements to jump start your weight loss and health and wellness journey.
Individualization: One approach does not work for everyone. We all have individual needs, biology and pathology that accounts for weight gain, health and wellness. We will partner with you to find the right balance for you.
Nutrition: We emphasize eating real food with the proper balance of calories and nutrients to achieve your results through nutrition coaching, recipe libraries, and one-on-one guidance from Registered Dieticians and Nutrition Specialists  appointments.
Fitness: Join our on-demand and live fitness classes, work with a certified personal trainer and fitness experts to customize your fitness plan.
Behavior Modification: You are in this for the long-haul. Work with lifestyle and behavior modification professionals to help you achieve long term health and wellness.
This is it! These are the five key components to help you lose the excess weight and keep it off.
Health and wellness are a journey and we are here to take you step-by-step down the path of success.